What do I get with the Earth Breeze Refillable Foaming Hand Soap Kit?
Our Two Pump Refillable Foaming Hand Soap Kits come with two glass bottles and pumps, and 6 scented tablets (2 of each scent).
Our incredible scents include Coconut Breeze, Lemon Zest as well as Mint & Tea.
We can't wait for you to give them a try!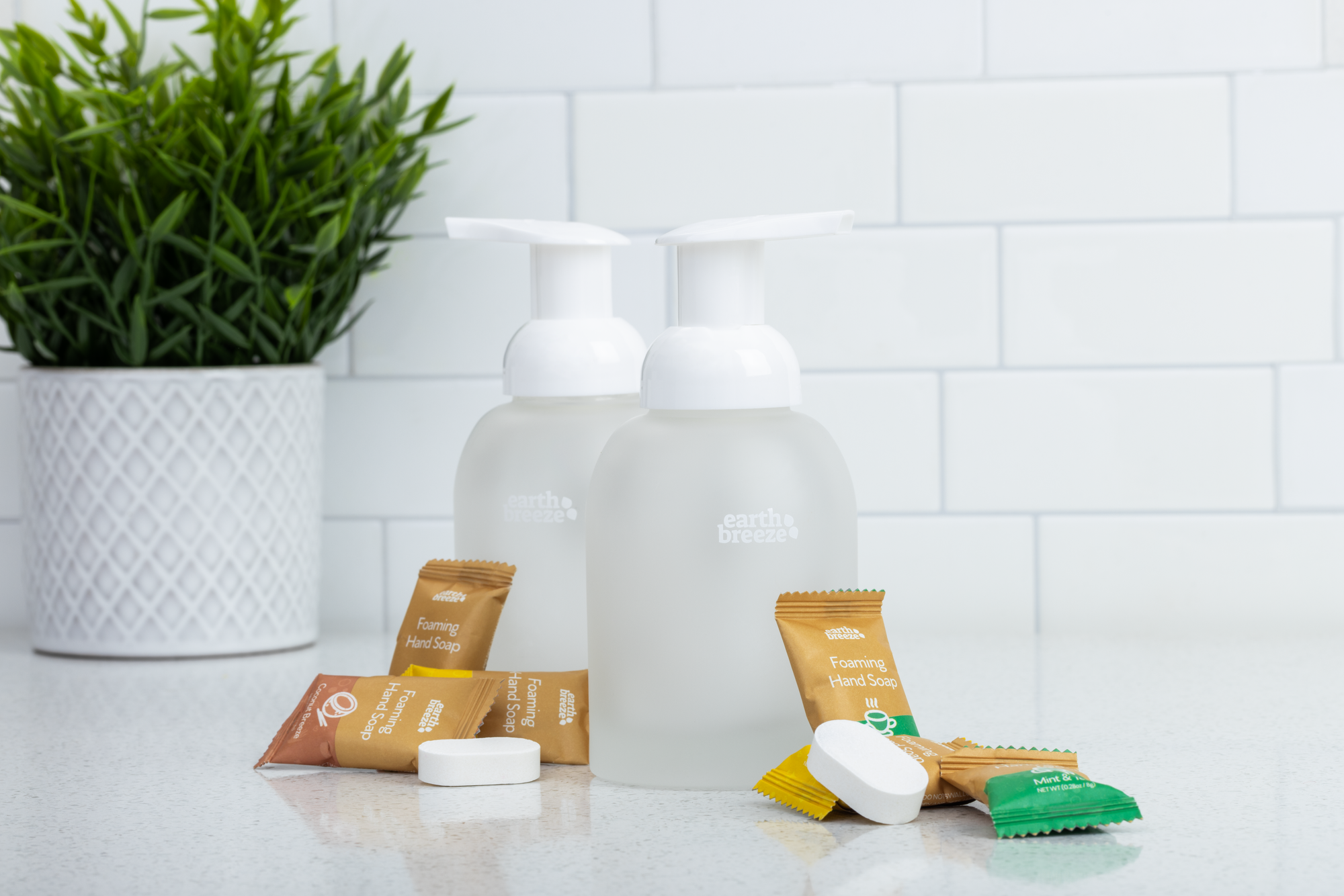 Your customer experience is a priority for us and we are here to assist you. Send us a message and receive an almost immediate response at hello@earthbreeze.com or message our social media via Facebook or Instagram. We can also be reached here by sending a message through our website.
---