How do I change the variants or products in my subscription?
Your subscription self-management account allows you to change any variants or products in your subscription at any time.
You simply create your account, or log in if you have already created your account, and choose "edit" to make any changes.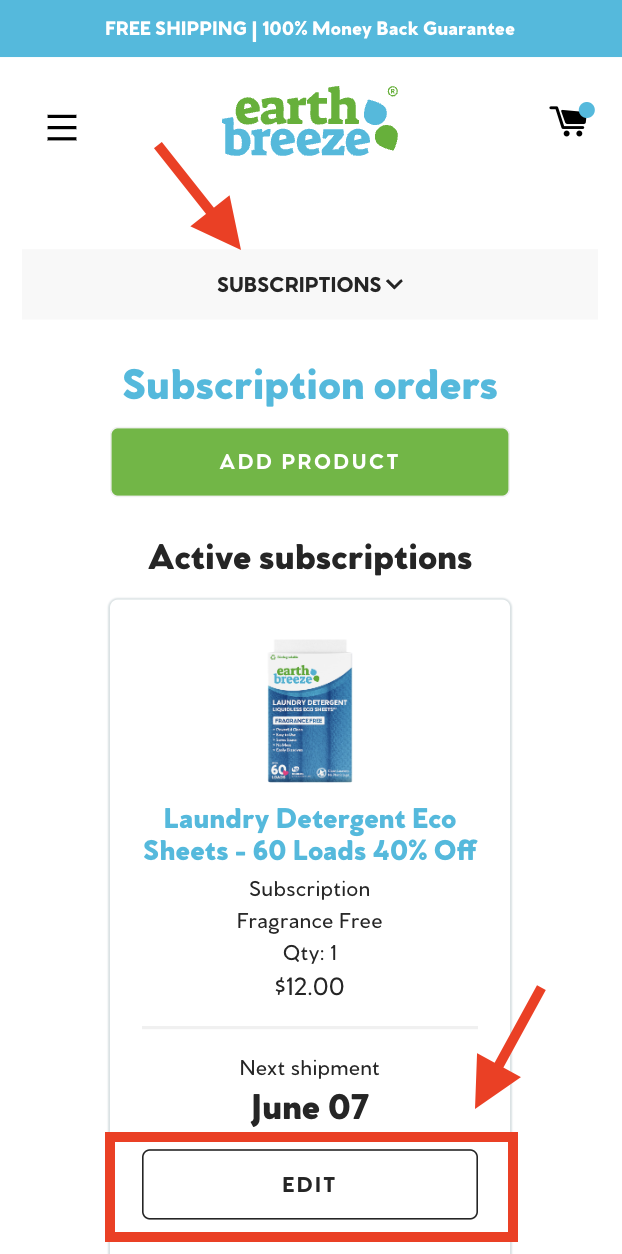 Your customer experience is our priority, and our goal is to do everything we can to make your experience a positive one.
Simply send us a message and receive an almost immediate response at hello@earthbreeze.com or message our social media via Facebook or Instagram. We can also be reached here by sending a message through our website.
---