How many washes will I get from my Earth Breeze Laundry Detergent Eco Sheets?
There are 30 full sheets per package which is equal to up to 60 loads of detergent. We measure our load size to industry standards to ensure consistency across brands for quality and price comparisons. Feel free to use this as a guideline. Please know that you have complete control over how much you use for each load, and we encourage you to test it out and find the right amount for you! You can use as little or as much as you want to depending on your wash and your desired results! We are with you every step of the way!
You will find that Earth Breeze provides more value than the old-fashioned detergents. With our Subscribe and Save option, you pay only 20 cents a load, which is on par or more affordable than old-fashioned brands.
You are doing a good thing by reducing single-use plastic and making a positive impact every time you do your laundry.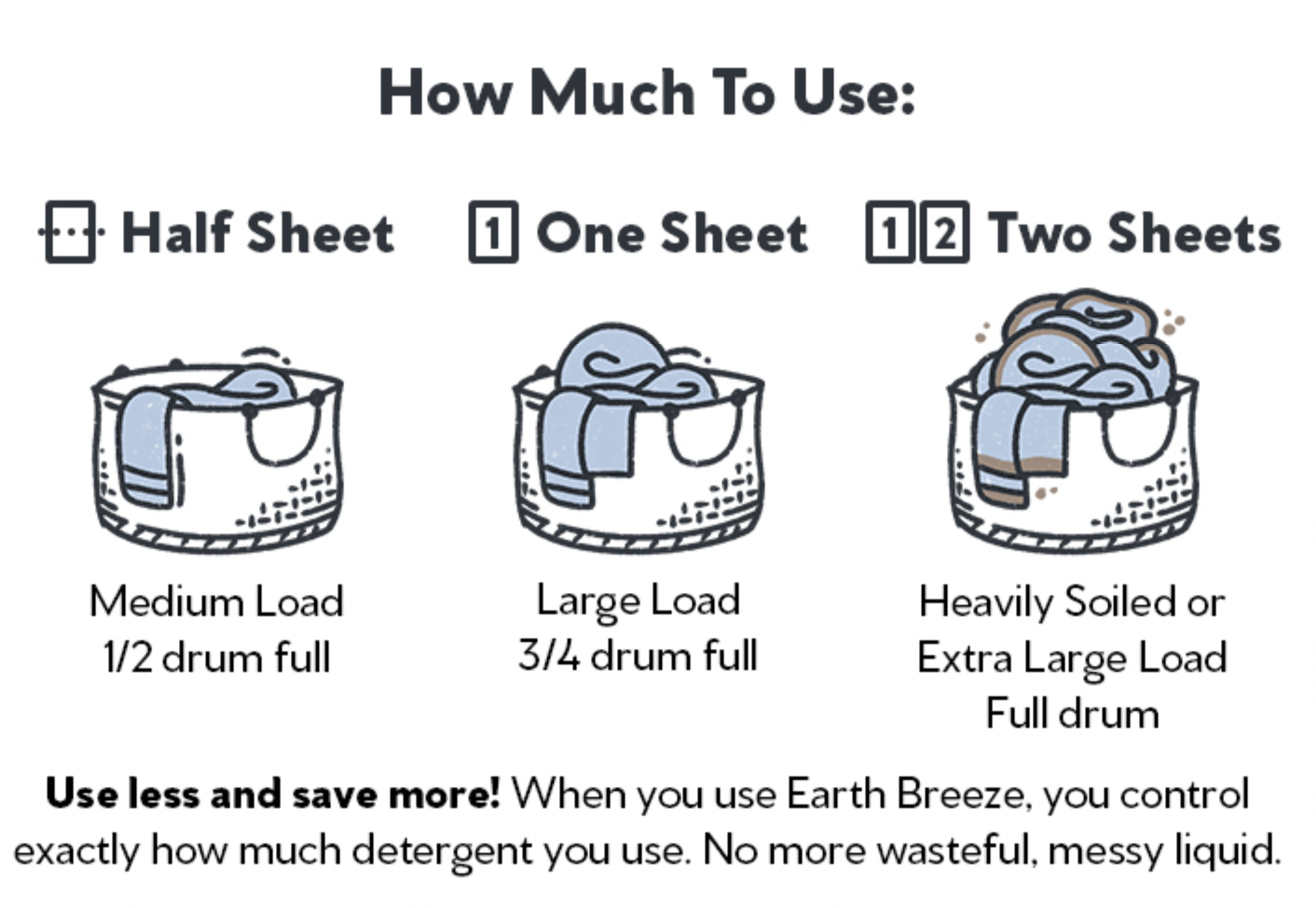 ---